Regular price
Sale price
$8.00 USD
Unit price
per
Sale
Out of Stock
Turn your bath into a revitalizing, aromatherapeutic soak with our amazing Bath Bombs. The blend of skin-soothing baking soda, cornstarch, citric acid, and coconut oil offers a relaxing way to moisturize your whole body while de-stressing and enjoying a few moments of self-care.
But don't take our word for it - here are just a few things Mountain Mist customers say about our delightful bath bombs...
They're the perfect size.
They leave my skin so soft.
I love how they leave a wonderful scent on my skin.
Draw a warm bath.
Light one of our Soy Lotion candles or place a cube of our Soy Lotion Melts into a warmer, dim the lights, turn off the phone.
Drop one bath bomb into your bath and watch as the fizzing action releases soothing oils and wonderful scents into your bathwater.
Relax and enjoy!
Our bath bombs measure 1.25" in diameter and are packaged in bags of six bombs.
Made with: Sodium Bicarbonate, Cornstarch, Citric Acid, Coconut Oil, Cosmetic Colors, High Quality Essential Oils and Fragrances
Colors and scents
Amber Morning - light orange
Bliss - white w/ rose petals
Coconut Lime - green/yellow
Lavender - purple
Lemon Ginger - yellow
Mango Sunset - orange/pink
Orange Blossom - orange
Peppermint - white
Rain - blue
Spearmint Eucalyptus - green/blue
Sprig - green
Sunshine Kisses - orange/yellow (seasonal scent)
Snowflake Kisses - purple-blue (seasonal scent)
Sugarplum - pink/purple (seasonal scent)
Share
View full details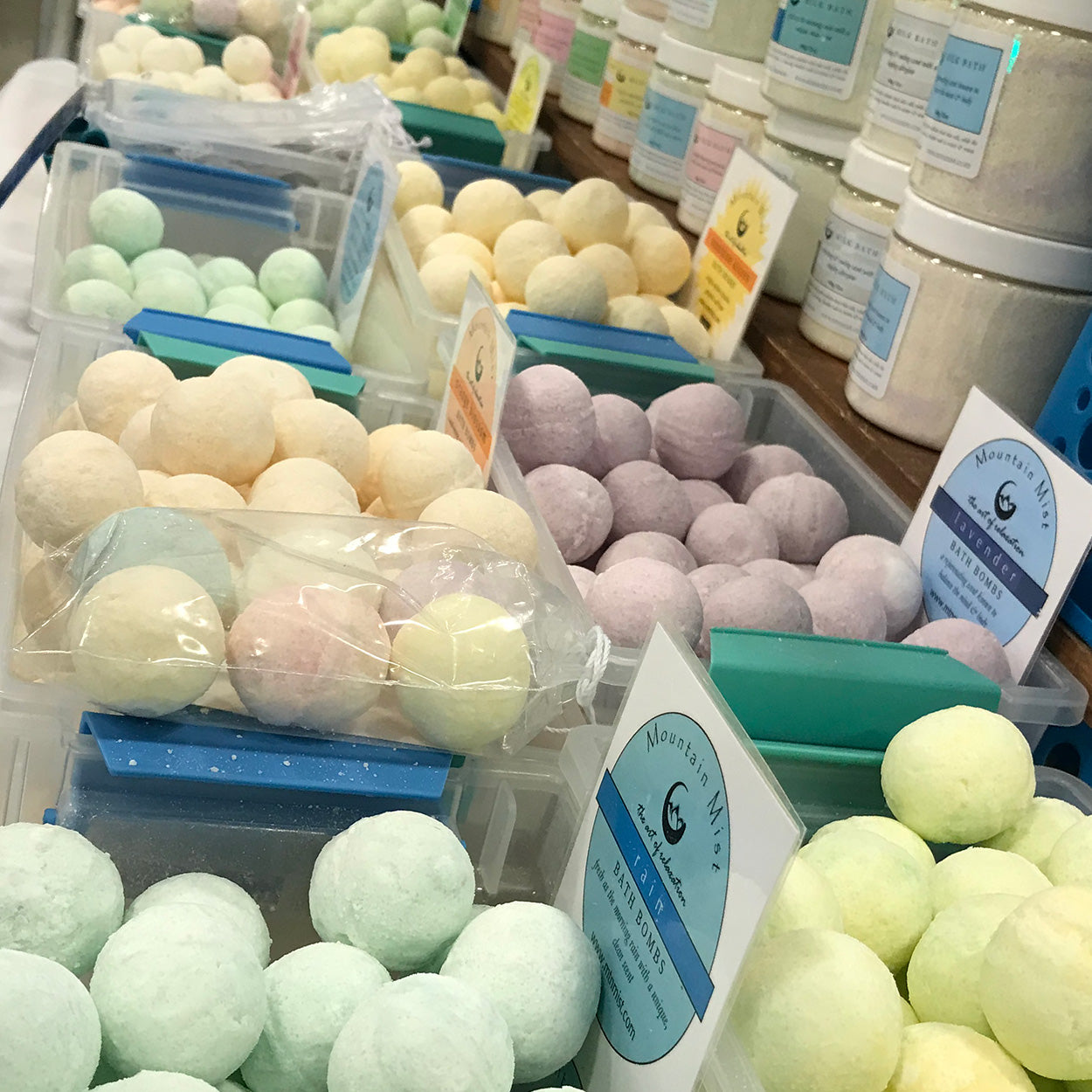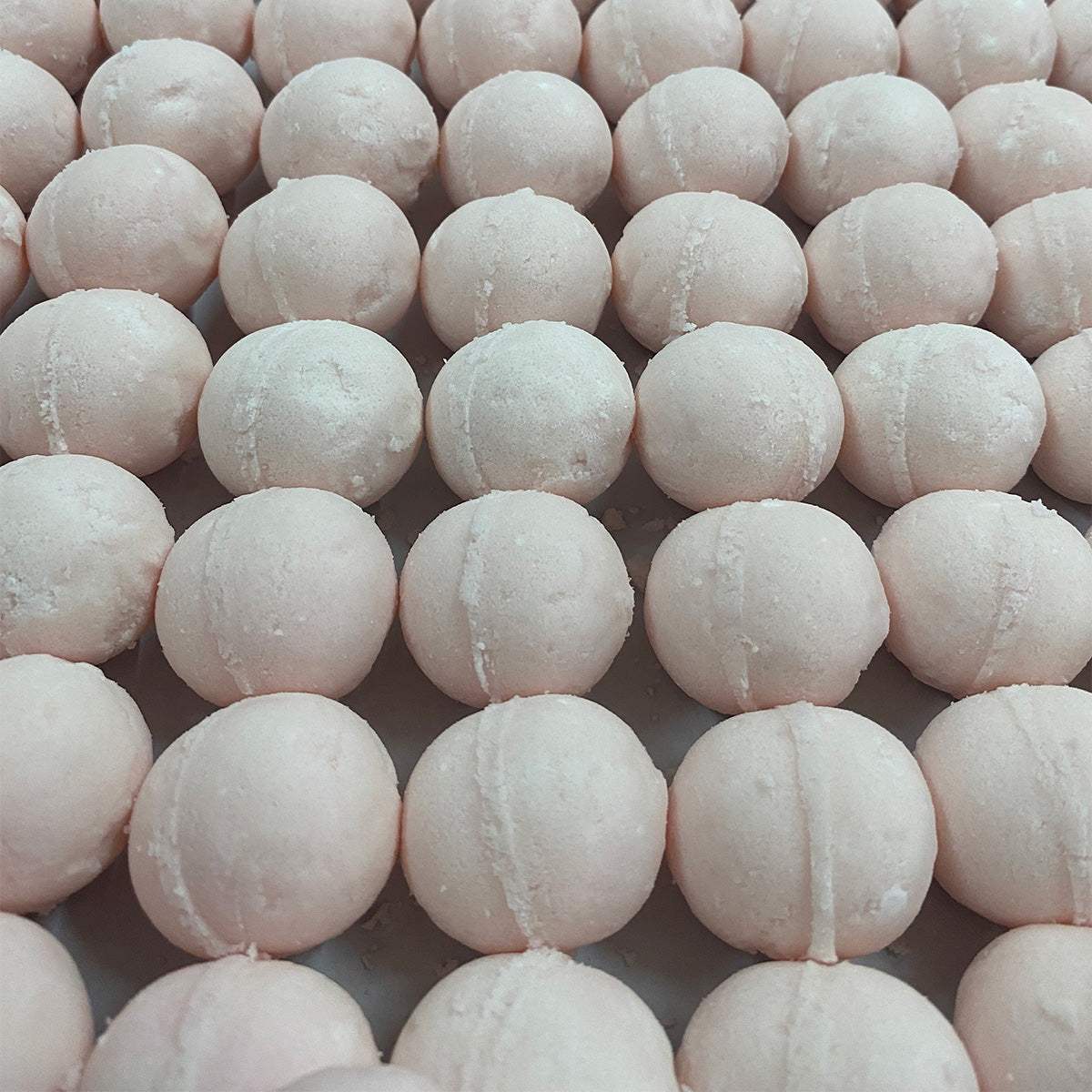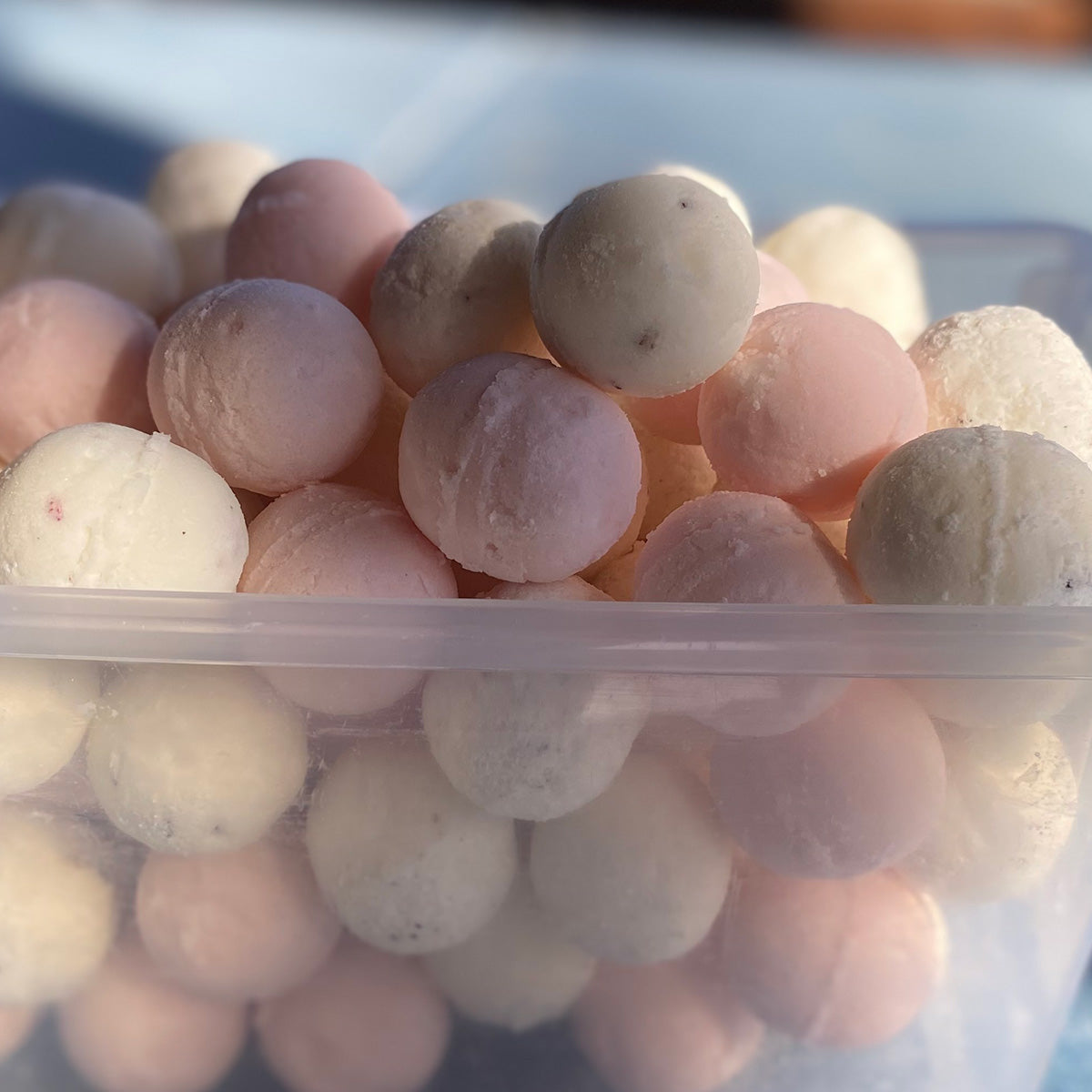 i like to treat myself to a long hot bath - and using the bath bombs and bath milk is a great way to pamper yourself - and you feel so wonderful after wards!
These are SO nice dissolved in a hot steamy bath. It leaves my skin soft and dewy. All of the scents have a nice aroma, with my favorite being the peppermint ice..it is extra exhilarating!