Regular price
Sale price
$20.00 USD
Unit price
per
Sale
Out of Stock
So you've probably heard the hype about Hyaluronic Acid. HA occurs naturally in our bodies and helps keep joints lubricated and skin moist. It holds 1000 times its weight in water, regulates moisture within the cell structure, and helps wounds heal. But as we age, hyaluronic acid production decreases which is why adding a HA-rich serum to your skin care routine can make a world of difference.
Our formulation is a simple ingredient list of distilled water, hyaluronic acid powder, and a light, paraben-free preservative. Vegan hyaluronic acid--not derived from rooster combs. Yes, you read that right. No animal products here.
Apply to clean skin before your moisturizer, and you will be amazed by the difference you'll see after just one week. Hydrated skin looks more radiant and makes wrinkles less noticeable, even the deep ones. It works well with all skin types and research suggests the anti-oxidant properties of HA help fight free radicals and pollutants. Can it get any better?
Size: 1 fl oz/29 ml
Made with: Distilled Water, Sodium Hyaluronate (Hyaluronic acid) Powder, Phenoxyethanol, Tetrasodium Glutamate Diacetate.
Share
View full details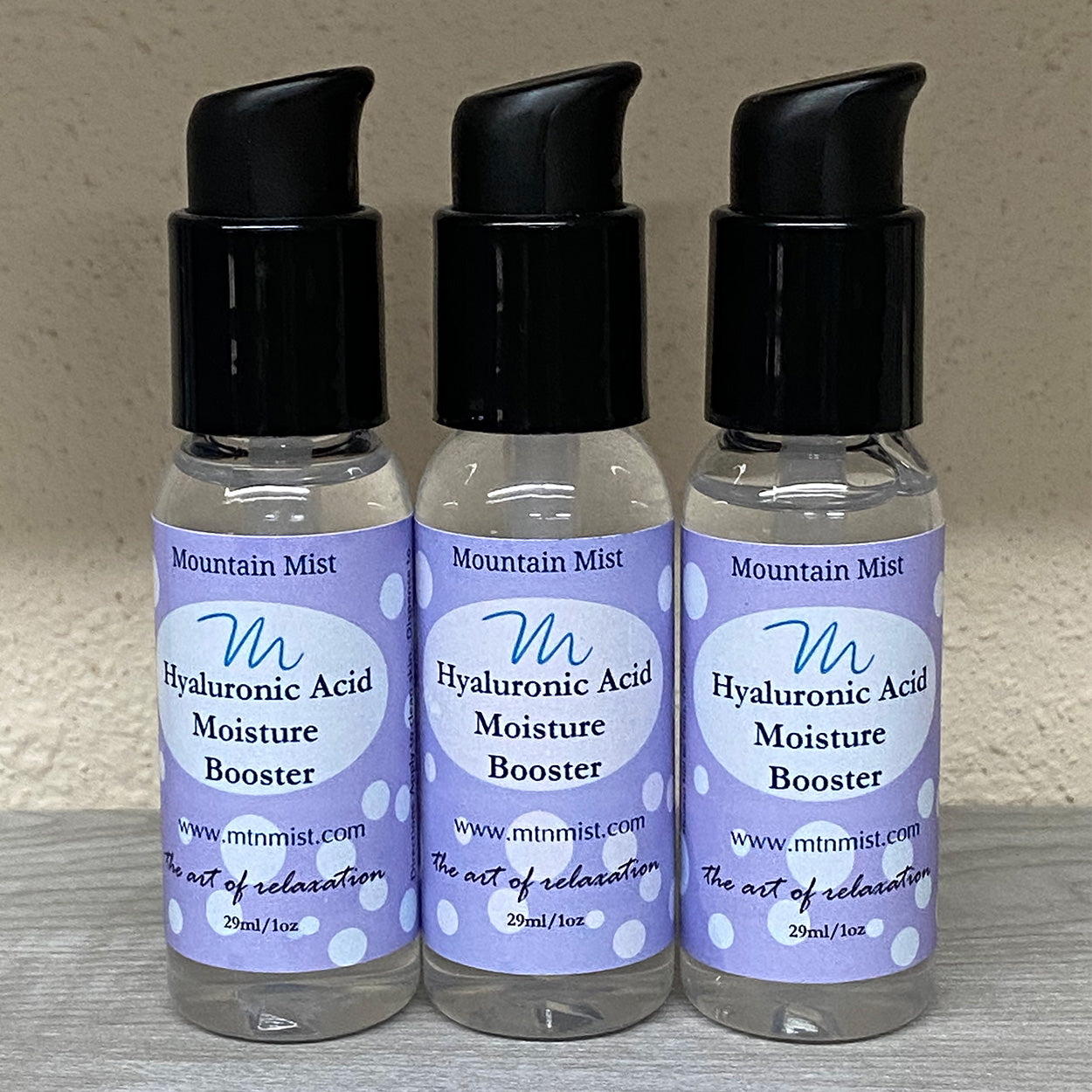 I have sun damage on both sides of my face. The dermatologist gave high priced solutions with chemicals. I started using the hyaluronic acid hydrating serum with my moisturizer of many years. The sun damage started to disappear. It isn't totally gone but even the dermatologist noticed and stated keep doing what I am doing.