Regular price
Sale price
$8.00 USD
Unit price
per
Sale
Out of Stock
Loofah soap is a work of art and a great cleanser! Loofah plants are a member of the cucumber family and can be cultivated and eaten for food. It is more commonly cultivated as a sponge in the United States by allowing the vegetable to fully mature and then processing it until only the fibrous sponge remains.
We take a dried loofah, slice it, and insert the pieces into a silicone mold. We then pour melted soap into the mold, until it completely encases the loofah slice. Once the soap hardens, loofah soap! Besides its beauty, the loofah soaps delivers a powerful exfoliating scrub and cleansing for your skin. Tough skin? Loofah soap will have it feeling baby-soft in no-time. Enjoy!
Size: net wt 5oz/ 141g
Made with: Propylene Glycol, Sorbitol, Water, Sodium Stearate, Sodium Laureth Sulfate, Sodium Myristate, Sodium Cocoyl Isethionate, Glycerin, Luffacylindrica, Cosmetic Colors, High Quality Essential Oils and Fragrances
Share
View full details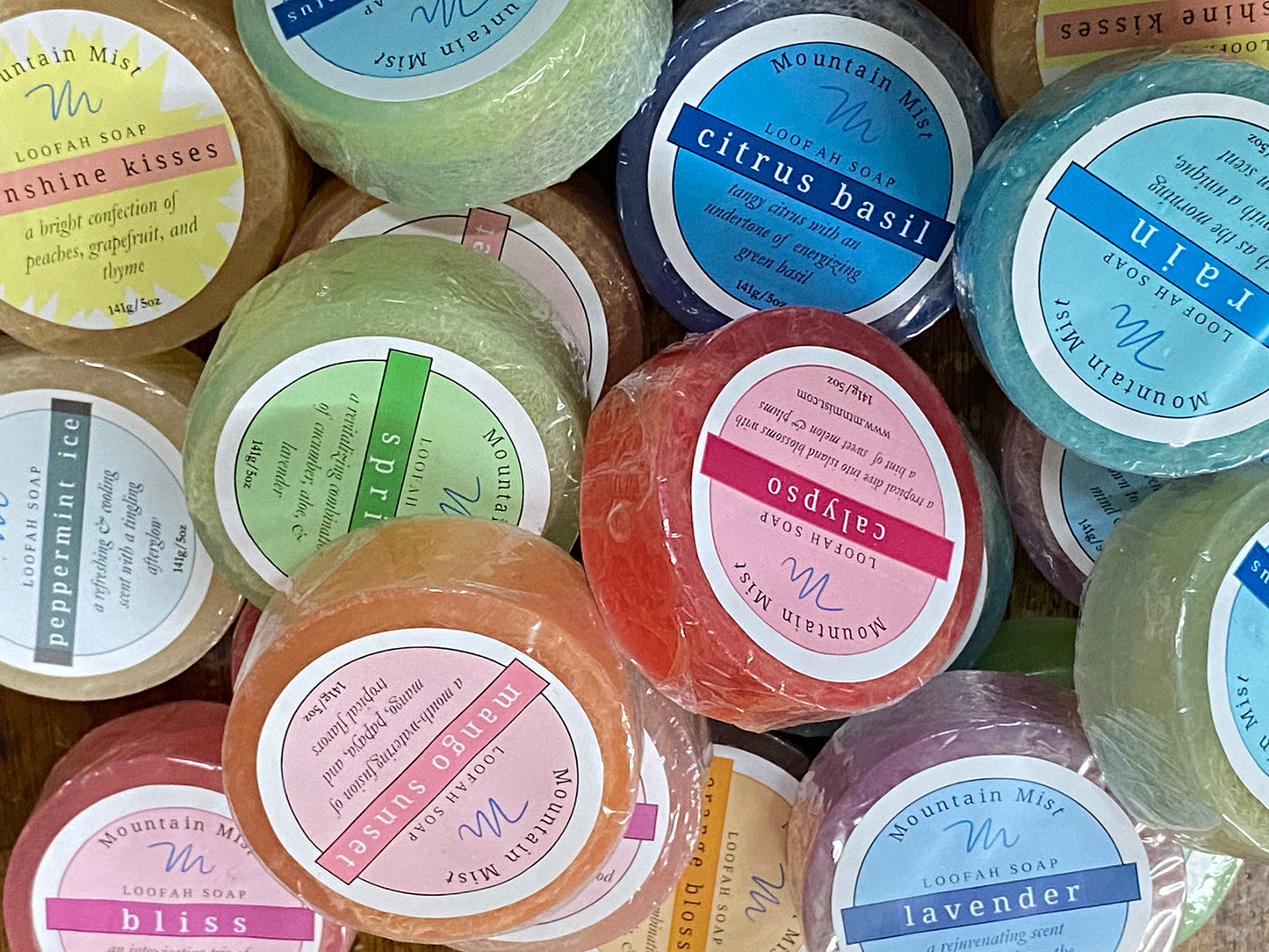 Great exfoliating soap. I love to use this on bumpy areas of my skin to help remove extra skin.