Regular price
Sale price
$10.00 USD
Unit price
per
Sale
Out of Stock
Cleopatra was famous for her beautiful skin. Historic evidence supports that the secret to her beautiful skin was that she soaked in baths of fresh milk. Today, modern scientific research has uncovered how milk helps the skin. The alpha hydroxy lactic acid found in milk naturally dissolves the proteins that hold dead skin cells together, allowing them to fall away and reveal soft, more beautiful skin.
Our unique blend of nourishing milk and mineral-filled sea salt will leave your skin silky smooth and soft while also relaxing tired muscles and aching joints. Our beautifully scented Milk Bath are delightful addition to any bath. Simply add 1-2 ounces to warm bathwater and relax.
Size: net wt 16oz/454g
Made with: Non-Fat Dry Milk, Sea Salt, Cosmetic Colors, High Quality Essential Oils and Fragrances
Share
View full details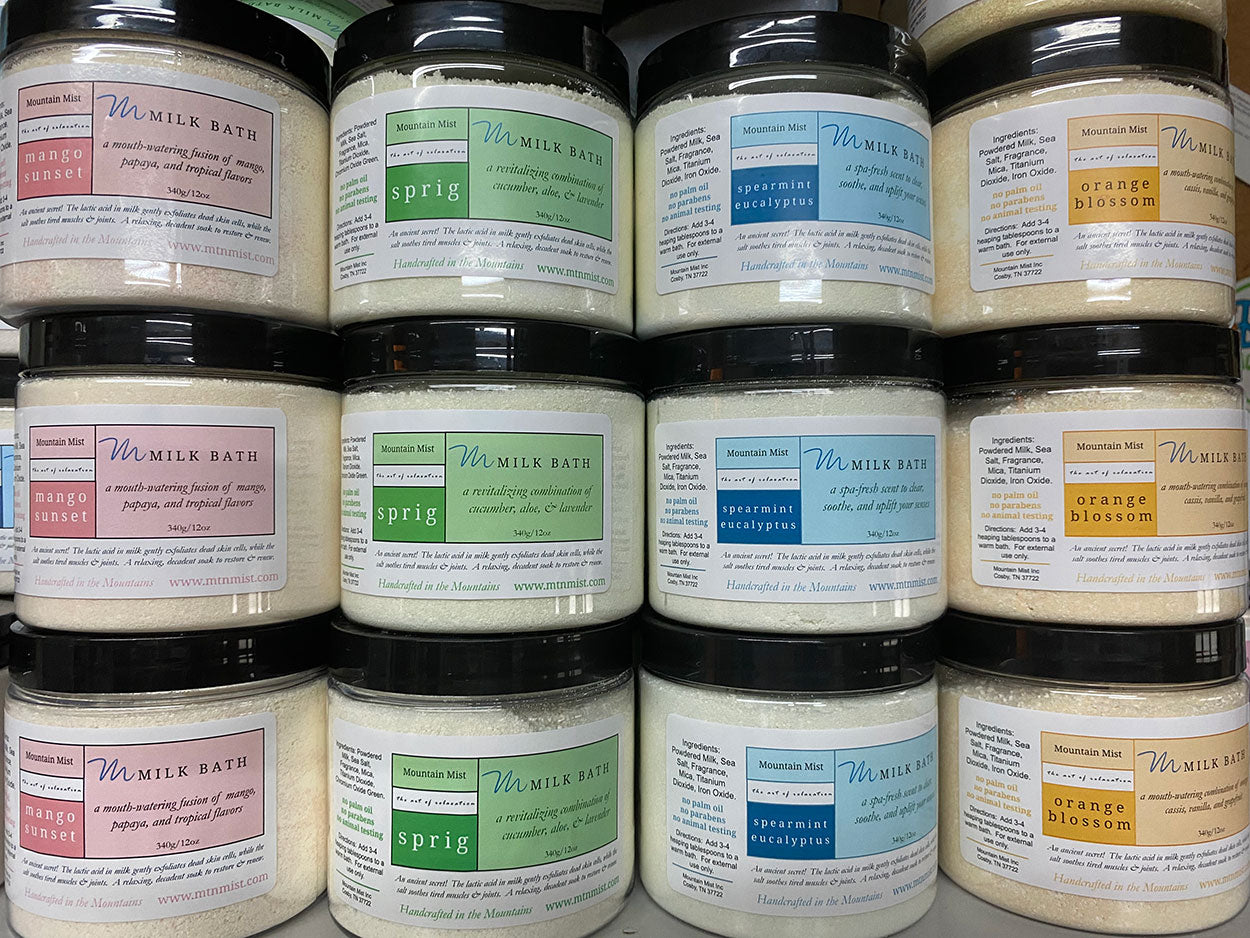 Not sure what this is meant to do or look like. I added 5 tablespoons of the mix to my bath thinking it would make the water white, it did not. I soaked for 20 minutes and got out and just rubbed off dead skin. Skin feels a little smoother but not much different. So am I doing something wrong? Still a good product is relaxing.
I love, Love, LOVE the milk bath - it makes the water so nice and silky, and you skin feels wonderful afterwards - a great way to indulge yourself!